Step 1. Navigate to the companies via Menu > Companies

Step 2. Navigate to company > view full profile in the "Main" company view.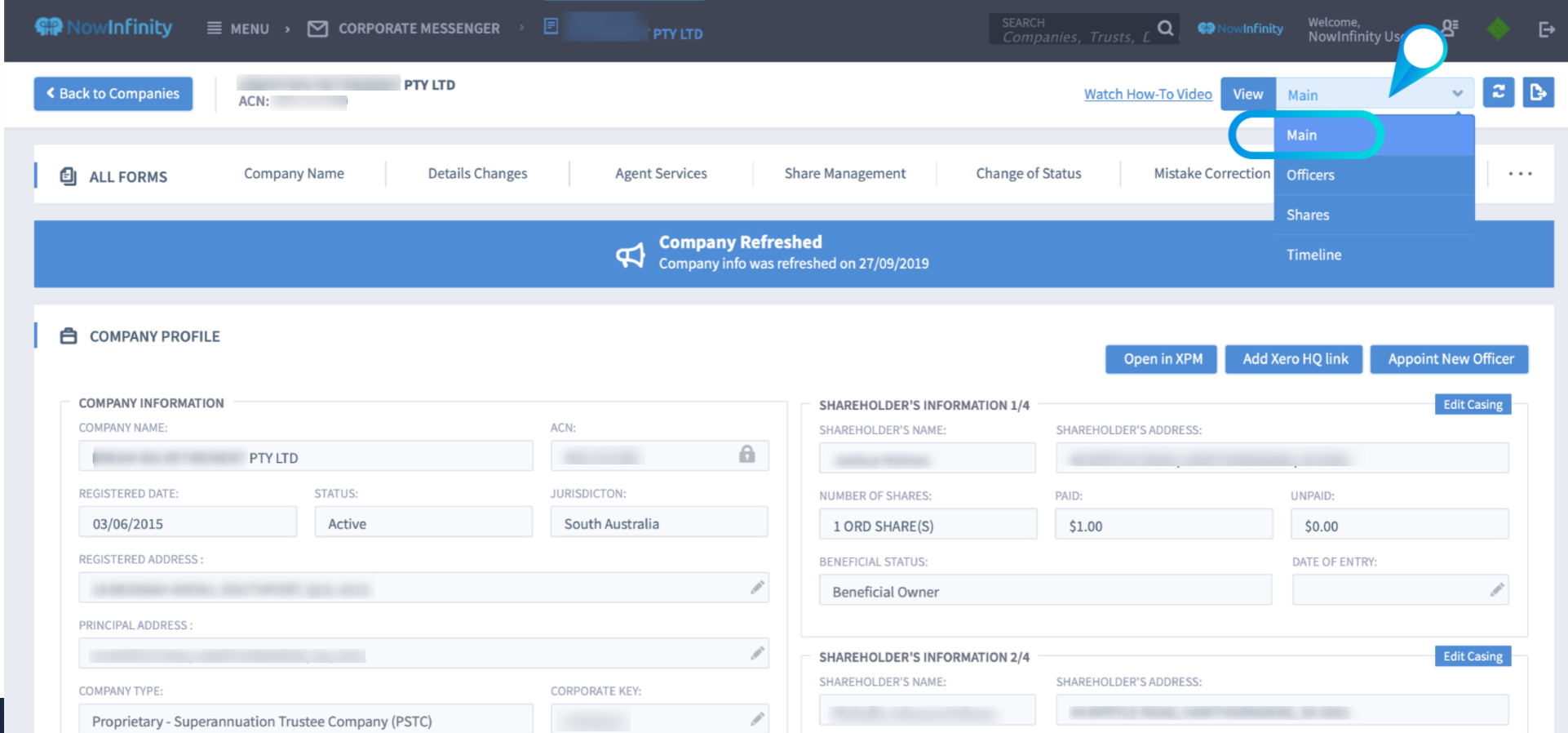 Step 3. Find the shareholder information in which you want to edit and click "edit casing".

Step 4. Click on "pencil" next to "beneficial status".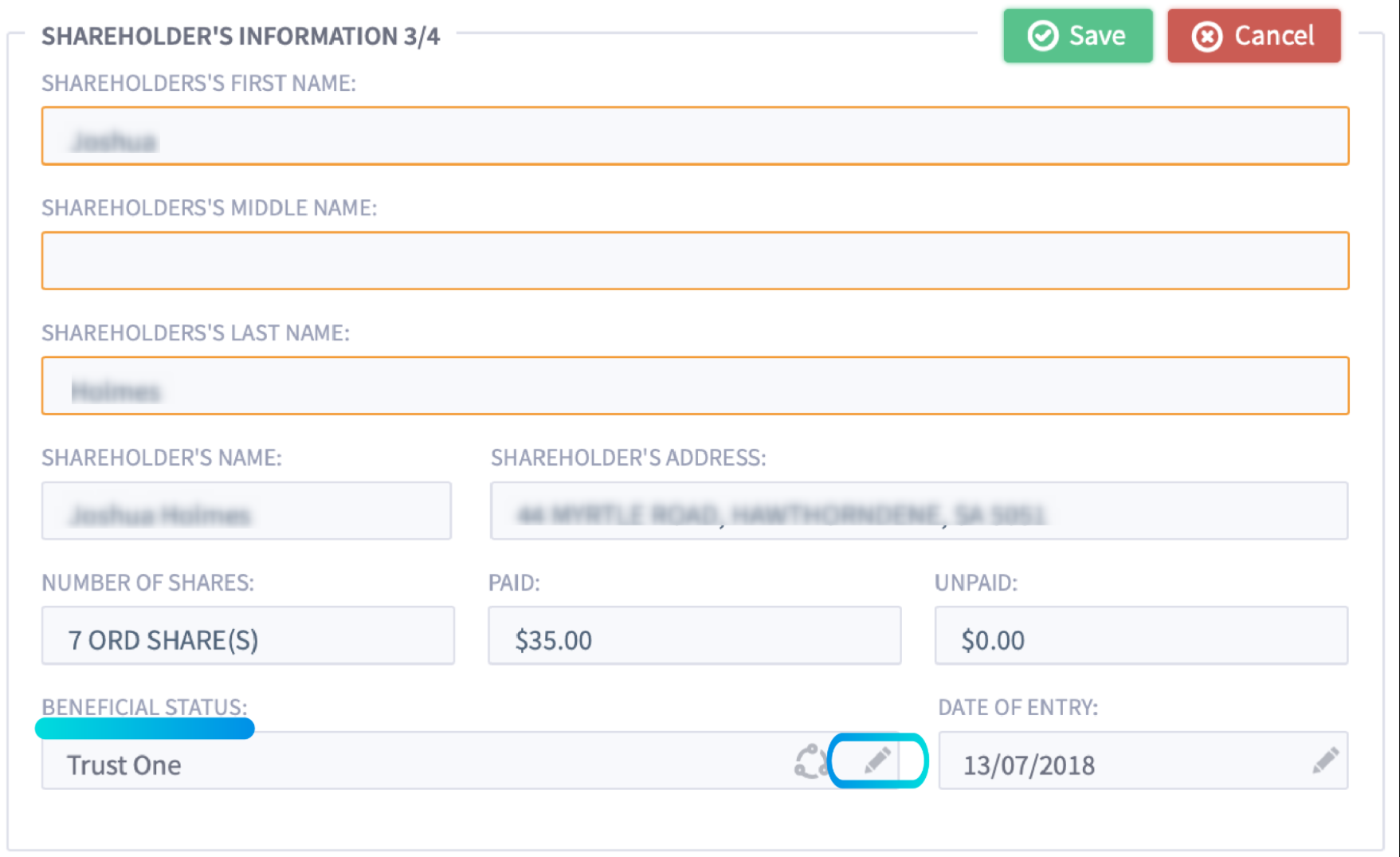 Step 5. Enter the new name and click on the green tick to save changes.